Updated 3.3.2023 (stats updated the first week of every month): 
The market in the Las Vegas Valley has picked up in January and February 2023.
Rental Market: Available rental inventory of single family homes is 2,100 with 1,600 leased in February 2023. Rental homes that are clean, move-in ready and priced at or slightly under market are still renting in less than 14 days.
The Las Vegas rental market is undergoing a post pandemic stabilization.
Rent rates have stabilized in Las Vegas.
During the pandemic institutional investors, iBuyers, individual investors, pandemic migration, low interest rates and government policy created a 24-month perfect storm to inflate real estate values and rent rates in Las Vegas.
We are now in the post pandemic phase of the Las Vegas rental market.
There are multiple factors impacting our current rental market:
Pandemic household formations which is causing rental demand to stabilize.
Due to decreasing home values some Sellers are choosing to become accidental landlords increasing rental supply
The work from home trend is slowing as companies are calling workers back to the office.
Here are some articles for additional reading:
Monthly sales volume has fallen from a high of around 3500 monthly units in March/April 2022 to around 1250 units in the last thirty days.
Where will real estate prices go in 2023…it all depends on inventory and sales volume. On a positive note we are starting to see demand pickup as we start 2023 in both the sales and rental markets
The rent increases between Fall 2020 and Spring 2022 were staggering (25-40%) and have proven to stabilize at elevated rates.
This creates investment buying opportunities again in Las Vegas….lower housing prices and elevated rent rates.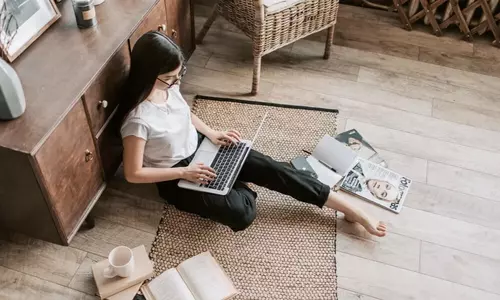 Zillow, Realtor.com and Redfin all offer their own estimates of market value.
I am noticing the "zestimate" for sales market value and rent rates are both inflated by about 10% (January 2023) but their Zestimate algorithm seems to be slowly catching up to our recent market changes.
The unknown is how the institutional investor purchases will impact our market long-term.
We are in unprecedented times with the billions and billions of dollars Wall Street has pumped into the residential real estate market.
If you're unfamiliar with institutional investors in the sunbelt region google it or read an article like this one from Multi-Housing News or this article about Las Vegas Housing Trends in 2023 and 2024.
Some Wall Street investors are even funding purpose built rental neighborhoods (Build To Rent or BTR)….think apartment building living but all detached single family residences. 
Every neighbor is a renter…….
Las Vegas Rental Statistics Example # 1
Westwood Village neighborhood:
3 bedroom Green Valley, Henderson 89074
Market rent – $1,895/mo

Market value – $400k

Swipe right for additional photos
Las Vegas Rental Statistics # 2
Green Valley Ranch:  
4 bedroom Green Valley Ranch, Henderson 89012
Market rent – $2200/mo

Market value – $475k

Swipe right for additional photos
Las Vegas Rental Market Statistics Example # 3
Summerlin West **new home**: 
3 bedroom West Summerlin, Las Vegas 89138
Market Value – $700,000

Market rent – $3500/mo

swipe to view more photos
Las Vegas Rental Market Statistics Example # 4
Market Value – $1,200,000

Market rent – $5500/mo

Swipe right for additional photos
Low property taxes are one of the main reasons Las Vegas investment properties are so attractive.
On average property taxes are about 1/2% (.005%) of the purchase price. For example, a property purchased for $350k would incurred annual property taxes around $1,750 annually ($146 monthly). Here's a more detailed article we have written about Las Vegas Property Taxes.
This public search page can be used to determine current property taxes for any property in Las Vegas and Henderson: Clark County Treasurer.
The Future of Las Vegas...our city continues to grow.
The greatest racing spectacle on the planet and the sports and entertainment capital of the world collide as Formula 1® will light up the Las Vegas Strip on November 16-18, 2023, for an unforgettable race cutting right through the neon heart of the city.
Formula 1 Las Vegas Grand Prix is expected to bring about $1. billion in spending to the city, according to economic research firm Applied Analysis.
‍The Las Vegas Grand Prix's 3.8-mile track will weave past world-famous landmarks, casinos and hotels as drivers push their luck to breaking points at speeds of up to 212 mph.
Slated for February 11, 2024, the Super Bowl will take place at the recently opened Allegiant Stadium and marks the first time Las Vegas and the state of Nevada will welcome the Super Bowl.
The 2024 Super Bowl is expected to bring about $600 million in spending to the city. 
Las Vegas is expected to grow its portfolio of pro sports teams to include MLB and NBA in the near future.
Investing in Residential Real Estate is what we do.
Did you know? Las Vegas investment properties have low operating costs compared to other major markets: low maintenance costs, low taxes, and reasonable insurance costs.
There are buying opportunities in Las Vegas again.