Updated 11.28.2022:
The Las Vegas Rental Market is changing. There are about 2500 active single family rentals on the market in the Las Vegas Valley and in the last 30 days about 1450 single family homes have been leased. We have been seeing an increase in available single family rental properties over the past few months while monthly leased properties have remained constant at around 1400-1500 houses a month. The rental market remains active but with an increasing supply it is important to price a property correctly, have it in move in ready condition and effectively market it to attract highly qualified tenants to reduce vacancy days.
The Las Vegas rental market is undergoing a post pandemic shift.
I've been noticing an overall pressure on rentals with increased inventory, longer days on market and decreased rent rates. During the pandemic institutional investors, iBuyers, individual investors, pandemic migration, low interest rates and government policy created a 24-month perfect storm to inflate real estate values and rent rates in Las Vegas.
We are now entering the post pandemic phase of Las Vegas real estate.
There are multiple factors impacting our current rental market:
Pandemic household formations slowing decreasing rental demand
Due to decreasing home values some Sellers are choosing to become accidental landlords increasing rental supply
During the pandemic, a surge of investors came into the Las Vegas market resulting in a greater supply of SFR rentals
The work from home trend is slowing as companies are calling workers back to the office.
Here are some articles for additional reading:
What will Vegas rent rates look like in 2023?
Rent rates will be lower in 2023 than they were in 2022.
I'm seeing a shift the last 30 days in rentals. We are experiencing too much overpriced rental supply and not enough demand. The Las Vegas rental vacancy rate is increasing.
Earlier this year a 4 bedroom house in West Summerlin 89138 would have easily rented for $2,500 in 5-7 days.
Now? $2,200-$2,295 in 14-21 days.
There is more competition, rental houses are sitting on the market longer and our market is experiencing advertised rent rate decreases.
The rent increases between Fall 2020 and Spring 2022 were staggering (25-40%) and have proven to be unsustainable and somewhat artificial.
This goes against what everyone thought would happen with increasing interest rates.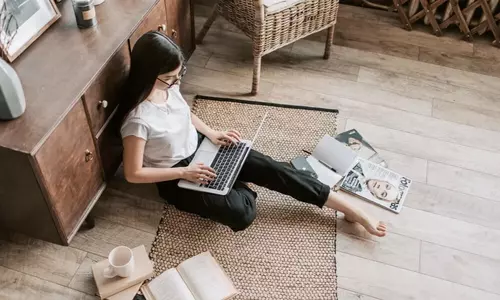 Zillow, Realtor.com and Redfin all offer their own estimates of market value.
I am noticing the Zillow "zestimate" for market value and rent rate are both inflated by about 10-15% (October 2022).
The unknown is how the institutional investor purchases will impact our market long-term.
What if Wall Street determines owning rental property isn't as profitable as they thought and/or it becomes a hot button politically (i.e. Wall Street buying up Main Street).
We are in unprecedented times with the billions and billions of dollars Wall Street has pumped into the residential real estate market. If you're unfamiliar with institutional investors in the sunbelt region google it or read an article like this one from Multi-Housing News or this article about Las Vegas Housing Trends in 2023 and 2024.
Some Wall Street investors are even funding purpose built rental neighborhoods (think apartment building but all detached single family residences).
Every neighbor is a renter…….
Las Vegas Rental Statistics Example # 1
Westwood Village neighborhood:
Green Valley, Henderson 89074
Market rent – $1,895/mo

Market value – $415k
Las Vegas Rental Statistics # 2
Green Valley Ranch:  
Green Valley Ranch, Henderson 89012
Market rent – $2150/mo

Market value – $450k
Las Vegas Rental Market Statistics Example # 3
Market Value – $1,200,000

Market rent – $5500/mo
Low property taxes are one of the main reasons Las Vegas investment properties are so attractive.
On average property taxes are about 1/2% (.005%) of the purchase price. For example, a property purchased for $350k would incurred annual property taxes around $1,750 annually ($146 monthly). Here's a more detailed article we have written about Las Vegas Property Taxes.
This public search page can be used to determine current property taxes for any property in Las Vegas and Henderson: Clark County Treasurer.