Rice Real Estate & Property Management
Located in Fabulous Las Vegas, Nevada!
Vegas' Premier
Investment Focused
Property Management Company
We started Rice Real Estate in 2010 with one goal: To provide reliable, honest, hardworking and ethical property management services. We take pride in being a highly rated Las Vegas property management company and will continue to strive to offer quality property management experiences for both Owners and Residents. Learn more about us below.
Nancy
Resident Center On-Site Receptionist
8275 S. Eastern Ave #200
Marci
Resident Center On-Site Receptionist
8275 S. Eastern Ave #200
Blake Lathrop
Zillow Rental Referral Agent S.185250
Savi Realty B.1001202.LLC
Applicant Center
Buildium & The Applicant Center Team
B .1000740.LLC
Resident Center
Buildium & The Resident Center Team
Daniel Carrillo
Emergency Plumber
Mark Rice
Owner & Investment Real Estate Agent
BS.143525
Heidi Rice
Broker/Owner & Property Manager
PM.164747
Tiffany Banks
LVR General Counsel
Gina Session
Legal Information Line Counsel
At Rice Real Estate, we know that a solution is only as strong as the culture that nurtures it. Our team has crafted a culture designed around modern technology, full transparency, and reliable communication for both Owners and Tenants. Learn more about what we believe below.
Focus on people first
Take initiative
Be helpful & supportive
Be organized & detailed
Communicate
Be passionate & fun
Mark Rice
Owner & Real Estate Agent BS.143525
I have over 15 years of residential real estate experience and have been personally investing in the Vegas real estate market since 2008. In 2010 my wife Heidi and I opened our  brokerage to help investors purchase rental properties along with offering full service property management.
While I can assist with the purchase and sale of any residential property in Las Vegas my primary investment model focuses on detached single family residences. I guide investors to high quality assets and focus on neighborhoods where there is growth potential driven by economic and demographic trends. I help clients invest capital in residential real estate with conviction.
Prior to founding Rice Real Estate I was a top performer with Bank of America's consumer mortgage division. I consistently utilize my finance and economics background to generate attractive returns for Rice Real Estate's investment clients.
I graduated from the University of Wisconsin with a double major in Economics and Finance. I'm originally from Minnesota and moved out west in 2004 to enjoy the sunshine and a longer golf season. 
Contact me directly to start investing in Las Vegas and Henderson residential real estate. Advice is always free and I will take the time to educate you about the different investment opportunities in Henderson, Summerlin and Las Vegas : 702.551.9592 ext 701.
Heidi Rice
Broker & Property Manager B.1000740 & PM.164747
I've personally owned and managed rental property since 2001. I have a disciplined attention to detail and I'm a thorough, professional, and responsive property manager.
Our companies financial reporting is timely each month, along with copies of all receipts & full accounting – completely transparent. I have good control over our vendors and their workmanship is excellent. The move-in and move-out inspections contain hundreds of time-stamped and dated photos which make the inspections very thorough with great attention to detail.
I'm dedicated and highly skilled and have always had a passion for investment real estate. I'm living my dream life as an investment focused property manager in fabulous Las Vegas, Nevada!
Originally from Wisconsin, I moved out west in 2001 to escape the cold. I graduated from the University of Wisconsin with a Double Major in Business/Spanish and a minor in Economics along with a Certificate of International Studies from the University of Anthropology Merida, YUC Mexico.
My motto? Making life better for Tenants and Owners through quality property management. Contact me directly to learn more about why hiring a property manager could be the right choice for you : 702.551.9592 ext 700
Connect with Heidi & Mark Rice
Enjoy being a Landlord again...become a client of Rice Real Estate.
Considering a change in property managers? We've successfully helped many Owners transition from other management companies. We make the process easy and seamless for Owners and Tenants. Contact us to learn more about how easy transferring can be.
"As a Doctor my career keeps me busy and fully engaged. For the past 7 years, Rice Real Estate has managed two beautiful lake properties for me in Desert Shores near Summerlin. Heidi is a star—she is very thorough and goes that extra mile for her clients."
Rice Real Estate & Property Management
Highly Rated Property Managers
Rated 5 of 5 on Google & Yelp!
Learn why people trust us with their investment properties...
Heidi is the truth! I've been working with her on 2 of my homes for the last 7 months and she Does. Not. Miss. Anything. If you are looking for someone who will treat your property better than you do, contact her. I would give more stars if I could...
I am a California Real Estate Broker and have run a medium size property management business of my own for 25 years. Heidi is a very thorough, professional, and responsive property manager. Her financial reporting is timely each month, along with copies of all receipts & full accounting -- completely transparent.
We live on the East coast and the house needed a little work to get it ready to rent and Heidi and her team took care of everything from carpet to paint to landscaping using her awesome contractors at great prices. The leasing process was seamless and she made every part of the experience look easy.
Heidi is exceptional! From the moment I met her I knew she was the one I would work with and I am so grateful I found her. She's extremely knowledgeable about the rental market, has high standards for the properties she manages and tenants, and takes care of the details
As a Tenant of Rice Real Estate I can honestly tell you that they are one of the most professional and ethical property management companies I've ever had the opportunity to closely work with. Three words: Professionalism, Care and Concern for her Tenants. Highly recommend!
About Investment Focused Property Managers...
Maximize your investment with the top rated investment focused Property Management Company
Experience.
Founded in 2010, Rice Real Estate is Las Vegas' premier investment focused property management company. Our team has crafted a culture designed around full transparency, reliable communication, and technology for both Owners and Tenants. Our policies & procedures allow us to effectively optimize a property's profit while nurturing Tenant relations to keep long-term residents.
Expertise.
We are investment property specialists and use technology to increase efficiencies, reduce risk and drive profitability. We are experts in our field and selective when it comes to new partnerships in order to provide the highest level of attention to each client. Our company voice reflects the high standards we demand of ourselves and we deliver these high standards with high-quality property management.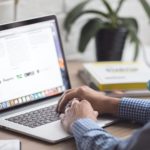 Owner's Mindset.
Our firm is responsive. We work hard to quickly turn properties over and find quality tenants. We understand each day a house is vacant equates to lost rental income. We always strive to increase owner profit while focusing on preserving the integrity of the investment. Our efficient vendor accounts payable strategy provides us priority scheduling and preferred pricing. We manage with an Owner's Mindset.
5 Step Process of Hiring A Property Manager
Let Us Help You Rent Your Home.
Your time should be spent enjoying life rather than self managing an investment property.
Step # 1: Discuss your goals and get to know us
Step # 2: Property Manager Views Interior
Step # 3: Review Rental Analysis and Comparables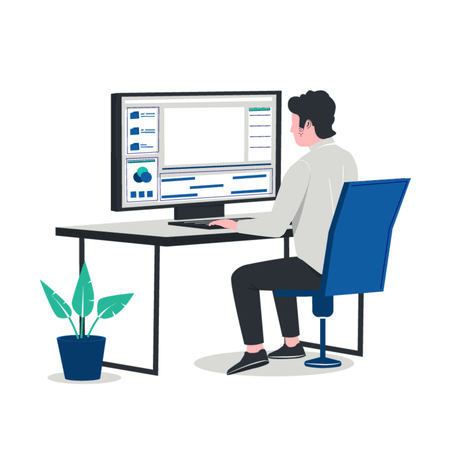 Step # 4: Sign Management Agreement via DocuSign
Step # 5: Onboarding and Marketing your Property
We manage with an
Owner's Mindset.
Organized. Responsive. Detailed.
We are centrally located on the border of Las Vegas & Henderson.
Contact us to confirm your property is in our management service area.
We're always looking for smart, fun and ambitious team members driven by honesty and quality.