We screen and background check for criminal, evictions, credit and rental history. After move-in we collect rent & solve any issues that come up regarding maintenance, HOAs, property evaluations and lease enforcement.
Investment Focused Property Managers
"We pair the highest quality Tenants with the most responsible property Owners for an outstanding investment experience." -Heidi
Our Owner FAQ section was designed to help navigate some of the questions that come up in property management.
The monthly management fee is 8%. 
Our full service property management includes: showing of property, tenant screening, executing leases, lease renewals, collecting rents, scheduling of Quality Assurance checks, distribution of rents (including payments to vendors of any maintenance costs), coordinating move-in/move-out processes, facilitating tenant communication and owner communication, monthly financial statements, etc. View our service areas and pricing.
We manage detached single family residences throughout Las Vegas and Henderson. The average rent rate for the houses we manage is between $1,695/mo and $7,000/mo. Our primary service zip codes are: 89012, 89044, 89074, 89052, 89123, 89128, 89135, 89138, 89141 & 89144 but we will consider other zip codes on a case by case basis.
We work best with individual owners who want a responsible and responsive property manager. We are not the least expensive option but we are one of the best property managers serving Las Vegas and Henderson. Overall we work best with investment focused property Owners as we are investors ourselves. 
We actually care! Every day we strive to be the best property manager in Vegas and we have a proven track record of being the best. We started Rice Real Estate in 2010 with one goal: to provide reliable and consistent, top-quality personalized management services.
With the ever changing landlord tenant laws it is wise to hire a professional property manager. Nevada Revised Statue (NRS) 118A.260 states that a landlord shall disclose to a tenant in writing at or before the commencement of the tenancy "a telephone number at which a responsible person who resides in the county or within 60 miles of where the premises are located may be called in case of emergency. While some owners may have a designated contact who can handle this responsibility, others may not. A property manager can certainly meet that requirement under Nevada law.
Yes, you need to make sure you have a landlord property insurance policy which includes a minimum of $500,000 of liability coverage. If you property has a pool a minimum of $1,000,000 liability coverage is needed.
We use Buildium. Buildium offers the industry's best property management software solution and continues to make investments in the product and customer experience. It was founded in 2004 and headquartered in Boston, Massachusetts 
Our strongest work must take place with the screening process. Securing great tenants is in everyone's best interest. Using our proprietary scoring card we analyze income, credit worthiness, debt to income ratio, rent payment history, cash reserves of monthly rent, employment history, address history, identity fraud, criminal records, eviction records check and other factors that indicate the likelihood the tenant will perform according to his/her obligations under the lease.
Our scoring card gives our team a forward-looking view of many key risk factors. Our goal is to always place residents who will pay on time and honor their lease obligations. Note: Rice Real Estate has never had to evict a Tenant we placed into a managed rental property. Download Rice Real Estate's Scoring Card here.
The property's condition is one of the most important aspects of marketing a vacant rental property. Properties that are not "Rent Ready" when they are placed on the rental market tend to be slower to rent and attract renters who are not only willing to settle for less than top quality, but who treat their rental properties with less care and concern than we want to achieve for our owners.
Furthermore, quality renters typically cannot envision what the property will look like after we do this or that…telling the prospect we are going to be painting or going to be replacing carpets is virtually useless. The first impression of a vacant property is the lasting impression of that property. That is why we urge our owners to take care of the basics: fresh paint, clean floor coverings, functional window blinds, professional cleaning and everything in good working order.
Rice Real Estate is serious about finding highly qualified tenants and does everything possible to capture the greatest applicant pool. Our rental properties appear on numerous websites and we advertise to 14,000+ local agents.
We understand the importance of being available when the prospective tenant has the time. For this reason, our leasing referral agents answer and respond to phone calls, text messages and emails every day of the week, including Saturdays and Sundays. Rice Real Estate's average days on market for a "rent ready" vacant property averages 7-14 days.
Rice Real Estate performs ongoing rent surveys of the Henderson and Las Vegas market to stay abreast of changes in the marketplace. We will recommend a rental rate based on several factors, including how quickly you need to rent the property and how the property stacks up against the competition in the local market.
Our recommendation is just that – a recommendation. Should you desire, you can have the final say as to the rental rate.
The short answer to this question is we select the tenant. Management companies are governed by Federal and State Fair Housing Laws. For this reason, we have strict guidelines in the processes we use to select tenants and what we do with the information that we collect. We have established criteria we use to select tenants. Some of the primary factors are: credit score and history, criminal records, past rental history, and proof of income. Download Rice Real Estate's Scoring Card here. 
Rice Real Estate has never had to evict a Tenant we screened and placed into a managed rental property.
An Owner makes the final decision if pets are allowed in a rental property. However, keep in mind that 65 – 70% of tenants will have a pet of some type. If you do not allow pets, you are immediately negatively impacting your market.  We can certainly still rent your home but it might take a little longer so you could experience extended vacancy and therefore lost rent.  If you do allow a pet, a pet addendum will be signed and additional security deposit is required. Do not confuse a pet with a service animal.  We cannot discriminate against service animals, so we will absolutely rent to a tenant with a verifiable service animal.  We cannot take any additional security deposit, nor can we decline any specific breeds that we might otherwise not allow in our properties.
We verify service animals via a 3rd party pet screening company www.petscreening.com 
Yes. If the maintenance is needed because of normal wear and tear to the unit, the owner is responsible for the repair or maintenance. This includes anything that keeps the unit habitable and up to a similar condition to the tenant's move-in. However, if a tenant damages the property, they will be responsible for the repairs.
No, there is no markup to the cost of maintenance and repairs. Owners receive an electronic copy of every invoice with no markup fee. Full transparency.
Tenants submit maintenance requests through the online Resident Center. Our office then reviews the request, contacts the tenant to troubleshoot and to get more detail. A work order is assigned to one of our approved vendors and the vendor contacts the tenant directly to schedule the repair.
If the cost of the work will be under the maintenance limit we will take care of the issue and an Owner will see the details on the monthly owner statement. If the estimate is over the maintenance limit, we will contact an Owner for approval before moving forward. Emergency maintenance (i.e. flooding, no heat, no air conditioning, no running water) will be approved even if it is over the maintenance limit to protect the integrity of the property and ensure habitable living conditions for the Resident. 
Tenants can call our emergency phone numbers 24/7. If it's during business hours, the emergency becomes first priority, and we get it taken care of. If it occurs after hours, we have vendors set up to make sure the Resident's emergency is handled timely. Our vendors and staff are trained to determine which issues are emergencies and which are not.
No. Tenants are held responsible for any damages caused by them. Tenant Damage versus Normal Wear and Tear can be confusing for many. Normal wear and tear is essentially the deterioration of an item that occurs under normal conditions. Tenant damage usually requires more extensive repair, and at a greater cost than "normal wear and tear", and is often the result of a tenant's abuse or negligence. View examples of Tenant Damage versus Normal Wear and Tear here.
When a vendor works with Rice Real Estate we take time to do our research. We will check their website and online reviews to see what people think about their services.  Since we have a preferred vendor list, we have been working with most vendors for many years and have a great working relationship. In addition, we pay our vendors timely which encourages them to prioritize our tenant's maintenance requests. In addition, we personally own rental properties in Las Vegas and use the same vendors on our rentals as we do the houses we manage for other Owners.
Typically Tenants take care of everything above  ground up to 8' high. An Owner takes care of everything underground & above 8′ high.
We will process an EFT direct deposit between the 5th and 10th of every month with your rent distribution (Owner draw). It takes most banks 1-2 business days to process the distribution into your account after we have submitted the EFT to the bank.
Every month you will receive an electronic accounting statement that includes all income and expenses for the reporting period. We also provide electronic copies of any invoices incurred during the reporting period. We are happy to provide a sample accounting statement upon request.
Yes! To keep your financials secure, we use an encrypted portal system that requires you to login with an email address and password. With your ownership account you can enjoy easy access to important information about your properties like the status of maintenance requests, your financial history, current income, and more online 24/7.
Get in touch with the lead property manager Heidi to ask a question.
"I've been an attorney since 1994 and own a thriving law firm in California. With Rice Real Estate's help I purchased three Summerlin investment properties in 2016. As I didn't have the time nor interest to manage them myself Heidi took over management upon closing. She has been successfully managing my properties for the past 7 years and I wouldn't have it any other way."
5 Step Process of Hiring A Property Manager
Let Us Help You Rent Your Home.
Your time should be spent enjoying life rather than self managing an investment property from another state.
Step

#

1:

Discuss

your

goals

and

get

to

know

us
Step

#

2:

Property

Manager

Views

Interior
Step

#

3:

Rental

Analysis

and

Review

Comparables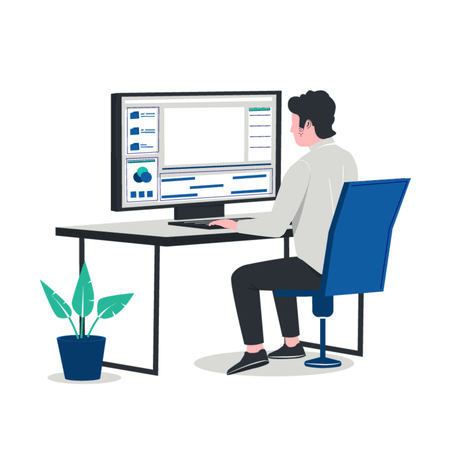 Step

#

4:

Sign

Management

Agreement

via

DocuSign
Step

#

5:

Onboarding

and

Marketing

your

Property
Rice

Real

Estate

&

Property

Management
We manage with an

Owner's Mindset.
Organized. Responsive. Detailed
Connect with Heidi & Mark Rice
Enjoy

being

a

Landlord

again...become

a

client

of

Rice

Real

Estate.
Considering a change in property managers? We've successfully helped many Owners transition from other management companies. We make the process easy and seamless for Owners and Tenants.