Disclaimer: housing prices are increasing rapidly in Las Vegas and the examples of Las Vegas investment properties in this post become outdated quickly. We do our best to update frequently. The most recent update is from 11.26.2022. 
Willing to invest in A and B class residential real estate? Then Las Vegas is one of the best places to buy investment properties. This rapidly growing city is one of the hottest real estate markets on the west coast. Right now it is the best time to buy and rent a property in Las Vegas, as the market has not reached its peak yet. But the question always is…where are the best neighborhoods for buying Las Vegas investment properties? Here are 3 examples of class A and class B investment properties across the valley.
Curious how to use your Self Directed IRA Account to Purchase Investment Property?
Low property taxes are one of the main reasons Las Vegas investment properties are so attractive
Las Vegas Investment Property Example # 1
Westwood Village neighborhood:  Thurston St, Henderson 89074
Market rent – $1795/mo
Market value – $375k
Insurance – $55/mo
HOA – $18/mo
Las Vegas Investment Property Example # 2
Green Valley Ranch:  Thunder Ridge Circle, Henderson 89012
Market rent – $2100/mo
Market value – $475k
Insurance – $75/mo
HOA – $75/mo
Las Vegas Investment Property Example # 3
Red Rock Country Club (guard gated): Country Cove Ct, Las Vegas 89135
Market Value – $1,200,000
Market rent – $5500/mo
Insurance – $150/mo
HOA – $245/mo
Low property taxes are one of the main reasons Las Vegas investment properties are so attractive. On average property taxes are about 1/2% (.005%) of the purchase price. For example, a property purchased for $350k would incurred annual property taxes around $1,750 annually ($146 monthly). This public search page can be used to determine current property taxes for any property in Las Vegas and Henderson: Clark County Treasurer.
Think you know a lot about Vegas? Discover some hidden local gems worth a vist.
4 primary ways to find a Tenant in Las Vegas and keep Tenants longer:
The Las Vegas rental market is very active and it should take less than 14 days to find a tenant in Las Vegas. A rent ready home, with professional advertising photos and priced at market, should rent in about 5-7 days.
If a property is on the market for longer than 14 days there is a reason…is it dirty? over-priced? outdated? is the landscaping clean? is the paint fresh and are the carpets clean?
1. Stay on top of Maintenance
2. Be a good landlord
3. Know what tenants wants most
4. Be proactive with renewals
Say

Hello

to

Rice

Real

Estate
100% rent collection during the pandemic & we have *never* evicted a Tenant screened by us.
Repubtable.
Founded in 2010, Rice Real Estate is Las Vegas' premier investment focused property management company. Our team has crafted a culture designed around full transparency, reliable communication, and technology for both Owners and Tenants. Our policies & procedures allow us to effectively optimize a property's profit while nurturing Tenant relations to keep long-term residents.
Reliable.
We are investment property specialists and use technology to increase efficiencies, reduce risk and drive profitability. We are experts in our field and selective when it comes to new partnerships in order to provide the highest level of attention to each client. Our company voice reflects the high standards we demand of ourselves and we deliver these high standards with high-quality property management.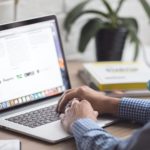 Responsive.
Our firm is responsive. We work hard to quickly turn properties over and find quality tenants. We understand each day a house is vacant equates to lost rental income. We always strive to increase owner profit while focusing on preserving the integrity of the investment. Our efficient vendor accounts payable strategy provides us priority scheduling and preferred pricing. We manage with an owner's mindset.