Are you looking for a better property manager?…or maybe you've been self-managing your rental home for many years and finally decide it's time to hire a professional. Maybe your questioning whether you should sell your current home or rent it. Whatever the reason you're interviewing a property management company there are (5) critical questions to ask.
This article will provide the (5) critical questions to ask along with a few other questions most property Owners don't even think of asking.
The 2 first questions to ask:
When hiring a property management company most Owners don't even know to ask these two questions (and they are two of the most important questions to ask):
What property management

operations

software do you use? We use Buildium.
What property management

process

software do you use? We use LeadSimple.
Buildium and Appfolio are both gold standards for property management software and LeadSimple is the gold standard for property management process software. If the property management company you're interviewing doesn't have both an operations software and a process software there should be cause for concern. 
(5) Key Questions to ask when hiring a Property Management Company
What is your primary service area?
What types of properties do you manage?
What is your property management fee structure?
Will I have access to an encrypted Owner portal?
How is rent collected and how are Owner draws sent?
1. What is the property management company's primary service area?
Some property management companies service every neighborhood and every zip code. Others are more specialized and really get to know an area and manage it well.
Make sure to find the right fit…do you want a large property management company that manages on the opposite side of the city from their office location? or do you prefer a smaller, boutique style property management company that offers personalized service in a more selective service area and zip code?
2. What types of properties does the company manage?
The best property manager will be selective with the types of properties he/she manages. For example, a property manager will choose to manage either residential or commercial properties….not usually both.
If the property management company focuses on residential real estate ask if they exclusively manage single family homes? or do they also manage condos, townhomes and fourplexes. If you own a single family home it will be wise to find a property management company that exclusively manages single family homes.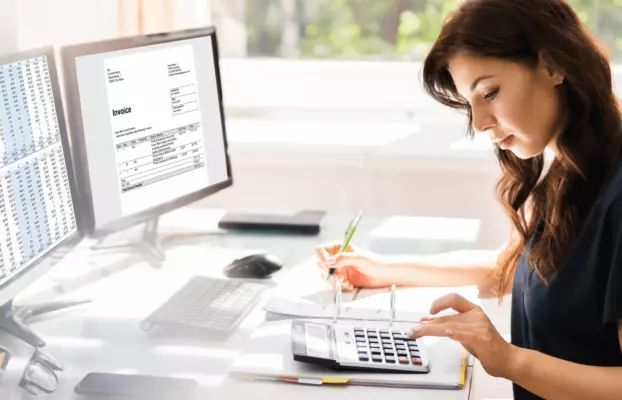 3. What is your property management fee structure? 
Some property management companies charge a flat fee while others charge a percentage of the rent collected. Don't be fooled by some of the larger, more national brands of property management.
While their website might be flashy with lots of keywords that catch property Owner's attention (mostly with paid Google ads to be on the first page) their ability to offer quality long-term service may be lacking. Many of the online reviews for the larger companies appear to have been written by copy writers rather  than real property owners. Do you research before you sign!
4. Will I have access to an encrypted Owner portal?
Transparency is key in property management. A property Owner should have 24/7 encrypted access to their financials to verify the date rent was received, review invoices and receipts and run financial reports on demand.
5. How is rent collected and how are Owner draws processed?
A tech savvy property management company will make everyone's life easier. From online ACH rent payments to online EFT Owner draws working with a quality property manager should be as simple as a click of a button.
Unexpected Questions to ask when hiring a property manager.
Is the property management company technology focused?
Millennials are tech-savvy but Gen Z are digital natives. When Millennials and Gen Z review properties, they're likely to lean toward those that have technology woven into the threads of the leasing experience and how the home is managed.
With an online Resident Center, Applicant Center and Resident App we are abolishing antiquated leasing approaches and make renting easy.
Applicants in today's day want an easy application process. From viewing a 3D tour on Zillow to a YouTube video tour most Tenants are applying for houses without seeing them in person first.  Applicants want to search and apply for rental homes from the comfort of their living room!
The best property management companies have an online application process to make renting a home simple and easy.
Using an online Applicant Center an applicant should be able to submit a rental application, view available rental homes, review rental home criteria, upload additional documents, review a sample lease, complete a pet affidavit, contact us and more!
Does the Property Management Company have an online Resident Center?
Once a Resident takes possession of a rental home a property management company should have an online Resident Center for the best customer service possible. Via the online Resident Center a Tenant should be able to pay rent, request repairs, add a pet, submit move-out notice, download mobile app and more!
Today's Tenants expect service on their mobile phone. The best property management companies will have mobile apps for iPhone and Android downloadable from the App store and GooglePlay. 
How is maintenance handled? and does the Property Management company have an emergency repair phone number?
Maintaining a home is a team effort. A tenant should take care of the small stuff and the property management company/Owner should take care of the big stuff.
The best property manager will offer online submittal of repair requests for both standard repairs and emergency repairs. The repair request should automatically be sent to multiple team members so Residents receive a fast response.
If it's a maintenance emergency the property manager should also have emergency maintenance phone numbers. Maintenance issues are considered to be a maintenance emergency if the security or habitability of the home is compromised. 

How are Tenants Selected? Selecting the High Quality Resident – Not the First To Apply.

Our process is not first come/first serve like some other property management companies. We like to look at all the applications that come in and spend some time reviewing, processing and screening so we can pick out the most qualified applicant and ensure we get the best available Resident. This is the key to property management. Getting your home leased might start with advertising and marketing, but the screening process is where our strongest work must take place. We always welcome our owners to be as involved in the process.
It comes from our commitment to excellent communication.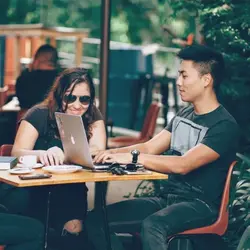 Interviewing a Property Management Company:
It's important to interview a few property managers to confirm which one is the right fit.
We believe a perfect trifecta exists in property management:
Responsible Property Owner
Well-Kept Rental Home
Responsive Property Manager
When you have all three of these components your rental property is destined to attract quality, long-term Tenants and be well maintained while a renter is occupying the home. 
There are many benefits of hiring a professional property manager. Before you make a quick decision and hire the first property manager who answers their phone make sure to read their reviews on Yelp and Google. I also recommend interviewing a few to ensure you make the best decision possible.
Rice Real Estate handles all aspects of leasing, property maintenance and HOA communication for single family homes. We offer reliable, responsive, ethical, high quality & personalized rental management services. We are located in Las Vegas, Nevada.
5 Step Process of Hiring A Property Manager
Let Us Help You Rent Your Home.
We know your time should be spent enjoying life rather than self-managing an investment property on your own.
Step

#

1:

Discuss

your

goals

and

get

to

know

us
Step

#

2:

Property

Manager

Views

Interior
Step

#

3:

Rental

Analysis

&

Comparables
Step

#

4:

Sign

Management

Agreement

via

DocuSign
Step

#

5:

Onboarding

and

Marketing

your

rental

property
What Makes us Different Than Other Property Management Companies?

Below is a short list of what we do differently than other property managers in Las Vegas? This list highlights exactly what makes us stand apart from the competition.
We offer Professional Photography & Video
We do extensive New Tenant Screening
8 Step Marketing Plan To Rent Your Home
We provide state of the art video marketing and video walk-thrus
We provide tenant and owner electronic payments with email statements
We provide tenants their own website portal for use 24/7
Help YOU select the BEST applicant – not always the FIRST applicant
Members of National Association of Property Managers and other industry group to ensure we stay on top of industry standards and changing laws and regulations.