Elegance. Prestige. Privacy. Red Rock Country Club is the epitome of Luxury in Las Vegas. There's the striking juxtaposition of palm trees against the iconic Red Rock Canyon. The exclusive community features masterful craftsmanship everywhere you turn and striking structures from master builders.
Red Rock Country Club is a luxury rental hot spot for residents & investors. Who rents high-end unfurnished rentals in Las Vegas? Some of our Tenants are Californians looking to become residents of Nevada while others are just waiting for their own guard gated house to be built.  Contact us by calling 702-551.9592 ext 1.
The Epitome of Luxury: High-End Rentals in Red Rock Country Club
Needless to say, the beautiful Red Rock Canyon landscape is one of the area's biggest draws for current and prospective residents. Here are some other unique draws to this area:
1. Dramatic Red Rock Canyon views & equally dramatic sunsets
2. Easy access to the famous Red Rock Canyon trail head & miles upon miles of other hiking trails
3. Sprawling estates tucked into the privacy of rock outcroppings & built into the mountains
4. Armed 24/7 Guard-Gate with large lots & lush, mature foliage offer unparalleled safety & privacy to its well-known residents
6. Arnold Palmer's golf courses, the private Mountain Course and the Arroyo Course, both offer a prism of challenge, beauty, and escape. All 36 holes invite competition and camaraderie against panoramic views of cityscapes and towering mountains, creating the most stunning golfing experience in Las Vegas.
5. From Spanish haciendas to sleek modern builds, stunning custom homes & architecture at every turn
6. A community surrounded by other affluent areas, including Tournament Players Club (TPC) Summerlin, Queens Ridge, The Summit and Bears Best Golf Club.
7. Upscale living with top restaurants, spas, retail and The Vegas Golden Knights practice facility
8. Live among the Elite.  The Red Rock County Club residents consists of Famous Athletes, Celebrities, Top Casino Execs & More
Our team has crafted a culture designed around full transparency, reliable communication, and technology for both Owners and Tenants.
Honest and

Affordable!

You've found the best property manager.
Pricing & Services
8
%
/month
Full Service Property Management
Professional Advertising Photos
Inspections, Maintenance & Turnover
Rent Collection & Accounting
Financial Reports & 1099-MISC
HOA Communication & Compliance
Lease Enforcement & Renewals
Nevada Landlord Legal Compliance (NRS 118-118A)
" My practice keeps me busy and fully engaged in my career. For the past 10 years Rice Real Estate has managed three Summerlin & Henderson investment properties for me. Without Heidi's support and guidance, I would not own investment property in Las Vegas – it's her specialty, not mine."
We're the

Premier

residential property management company in Vegas.
Investment property ownership is rewarding but maintenance and tenant management can be a challenge to navigate. It's time to turn your rental property over to a trustworthy, experienced partner like Rice Real Estate & Property Management.
It's

time

to

hire

a

better

Property

Manager.
Frequently Asked Questions
What is the applicant screening process?
Our strongest work must take place with the screening process. Securing great tenants is in everyone's best interest. Using our proprietary scoring card we analyze income, credit worthiness, debt to income ratio, rent payment history, cash reserves of monthly rent, employment history, address history, identity fraud, criminal records, eviction records check and other factors that indicate the likelihood the tenant will perform according to his/her obligations under the lease.
Rice Real Estate is Las Vegas' premier property management company. Founded in 2010, Rice Real Estate has crafted a culture designed around full transparency and reliable communication for both owners and tenants. Our policies and procedures provide security and allow us to focus on the profitability of your property and tending to the needs of your tenants.
The short answer to this question is we select the tenant. Management companies are governed by Federal and State Fair Housing Laws. For this reason, we have strict guidelines in the processes we use to select tenants and what we do with the information that we collect. We have established criteria we use to select tenants. Some of the primary factors are: credit score and history, criminal records, past rental history, and proof of income. Download Rice Real Estate's Scoring Card here. 
How do I get my Property "rent ready"?
The property's condition is one of the most important aspects of marketing a vacant rental property. Properties that are not "Rent Ready" when they are placed on the rental market tend to be slower to rent and attract renters who are not only willing to settle for less than top quality, but who treat their rental properties with less care and concern than we want to achieve for our owners.
Wondering what your home could rent for?
It's higher than you think!
Our

team

is

driven

to

safeguard

your

property

and

bottom

line

at

all

times.
Property Marketing
We pride ourselves on getting our properties rented quickly. Avg. days on market is 14 days.
Rent
Tenants can pay rent online using an encrypted and securely transmitted payment platform.
Financial Reporting
We generate detailed monthly and yearly accounting and financial reporting.
Tenant Screening
We have never had to evict a Tenant we screened and placed into a managed rental property.
Maintenance
We coordinate repairs with vendors, process all billing, and document the expense for you.
HOA
We resolve HOA violations while keeping HOA & Owner updated in a timely manner.
5 Step Process of Hiring A Property Manager
Let Us Help You Rent Your Home.
We know your time should be spent enjoying life rather than self managing an investment property from another state.
Step

#

1:

Discuss

your

goals

and

get

to

know

us
Step

#

2:

Property

Manager

Views

Interior
Step

#

3:

Review

Rental

Analysis

and

Comparables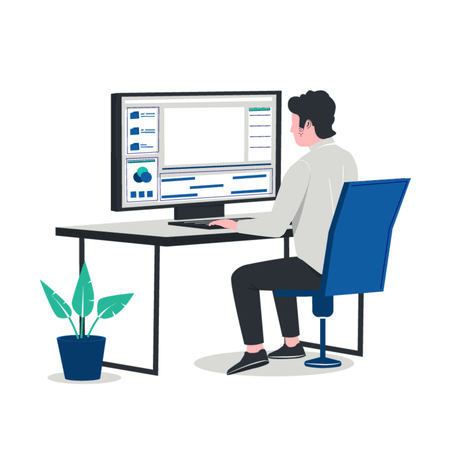 Step

#

4:

Sign

Management

Agreement

via

DocuSign
Step

#

5:

Onboarding

and

Marketing

your

Property
We manage with an

Owner's Mindset.
Organized. Responsive. Detailed.™
Focused on Profitability.
We manage with an Owner's mindset and quickly turn properties over to find quality Tenants within 7-14 days. We have never had to evict a Tenant we screened and placed into a managed rental property.
Detailed Accounting.
We offer complete transparency with your account. We email easy to understand monthly statements, handle all accounting, disburse rent via direct deposit, and offer a 24/7 encrypted online portal for financial reports.
Guaranteed.
You do not pay anything until your property is rented. If you are not happy, give us a call & we will make it right. If you are not satisfied after our attempts to resolve your concerns, we will cancel the agreement with no repercussions.