Rated Top 1% of Las Vegas Property Managers
Rental

Homes,

Managed

Right.
Rated 5 of 5 stars on Google & Yelp
Rice Real Estate provides professional services for residential acquisition, disposition, leasing, accounting, property maintenance, improvements, and asset performance for investment houses in Las Vegas.
Rated Top 1% of Las Vegas Property Managers
Rice Real Estate's exceptional attention to detail has given us peace of mind we haven't had with other property management companies we've used in the past. We've used other companies that were highly-rated online who turned out to be disappointing. Heidi keeps her eye on everything. Her contractors and vendors have been excellent and reasonably priced -- Likely because she pays close attention to what's going on. The paperwork has been precise and seamless.
Our Green Valley single family rental homes are well-taken care of. The tenants are happy and pay on time. We're happy too. Heidi is proactive and precise. She doesn't miss anything. Rice Real Estate is a little selective about what properties they will take on, but if you can get them to manage your property, do it!
Rice Real Estate is the truth! I've been working with their management company on 2 of my homes for the last 5 years and they Do. Not. Miss. Anything. If you are looking for someone who will treat your property better than you do, contact Rice Real Estate. I would give more stars if I could...
I am a California Real Estate Broker and have run a medium size property management business of my own for 25 years. Heidi's management company is very thorough, professional, and responsive. Their financial reporting is timely each month, along with copies of all receipts & full accounting -- completely transparent.
Rice Real Estate is exceptional! From the moment I spoke with Heidi I knew they were the ones I would work with and I am so grateful I found them. The team is extremely knowledgeable about the rental market, has high standards for their managed properties and they take care of the details
We live on the East coast and the house needed a little work to get it ready to rent and Team Rice took care of everything from carpet to paint to landscaping using their awesome contractors at great prices. The leasing process was seamless and they made every part of the experience look easy.
As a Tenant of Rice Real Estate I can honestly tell you that they are one of the most professional and ethical property managers in Las Vegas I've ever had the opportunity to closely work with. Three words: Professionalism, Care and Concern for their Tenants. Highly recommend!
Rice Real Estate has managed our rentals in Las Vegas for many years. I can't say enough about how knowledgeable, proactive, and helpful Heidi has been. We always take their advice on what needs to be done on the rentals and have been happy with the results.
Rice Real Estate & Property Management has been managing my properties for the past few years. The service that I have received has been top-notch. Unlike other larger PM companies, all of my correspondences have been directly with the owner, Heidi, who has been extremely professional, responsive and fair. Whenever an issue arises, Team Rice immediately informs me of the situation and would suggest potential resolutions. Her team has done an excellent job keeping my tenants happy, and maintaining the properties.
I would give more stars if I could! Rice Real Estate is incredibly professional and competent, but most of all, a pleasure to work with. They managed our property as a rental and then handled the sale of the home for us (and a complicated transaction). Rice Real Estate knows their stuff, works so hard, and everyone is still smiling.
What We Do As Your Property Management Company
Marketing & Leasing
We aim to reduce vacancy time while also getting fair market rent with detailed market research and strategic pricing
Screening of Applicants
Following fair housing laws we screen & background check for criminal, eviction, credit & rental history with our 21 point process
Inspections & Evaluations
Coordinate all safety inspections and evaluations along with detailed time-stamped and dated move-in and move-out photos
Handle Maintenance 24/7
Troubleshoot maintenance issues with tenants and assign work orders to licensed and insured vendors from our preferred list
Online Rent Collection & EFT Owner Deposits
Resident Center for online rent payments & Owner's funds deposited electronically into Owner's bank account via EFT
Financial Reports & 1099s
Monthly & yearly accounting and financial reporting with detailed statements and reports for tenants, owners & properties
Lease Enforcement & Legal Compliance
Lease enforcement, lease renewals and serve and send notices required by local, state (NRS 118-118A) and federal law
HOA Communication & Compliance
HOA communication includes resolving HOA violations with Tenant while keeping HOA & Owner updated in a timely manner
Our maintenance team is available every day of the year, including holidays and weekends, to make sure your Las Vegas rental property is properly maintained and well cared for.
We exclusively manage detached homes.
Say Hello to Rice Real Estate.
Tech Savvy.
Founded in 2010, Rice Real Estate is Las Vegas' premier investment focused property management company. Our team has crafted a culture designed around modern technology, full transparency, and reliable communication for both Owners and Tenants. Our policies & procedures allow us to nurture resident relations to keep long-term Tenants.
Dependable.
We use technology to increase efficiencies, reduce risk and drive profitability. We are experts in our field and selective when it comes to accepting new properties. Our company voice reflects the high standards we demand of ourselves and we deliver these high standards to investors by offering high-quality property management.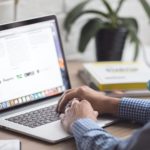 Responsive.
We work hard to quickly turn properties over and find quality tenants. Our average days on market is 7-10 days. By utilizing our detailed application & screening process we have *never* had to evict a Tenant screened by us. Our efficient vendor accounts payable strategy provides us priority scheduling and preferred pricing. We manage with an Owner's mindset.
35+ Years Combined Experience
Rice Real Estate was established in 2010 with one ultimate goal: to provide reliable, responsive, ethical, high quality and personalized management services in Las Vegas, Summerlin and Henderson.
We handle all aspects of leasing, property maintenance, general contractor management along with investment property acquisition services.
We have a strong commitment to technology. From a completely digital application process to online payments, online service requests, and appointment scheduling by text, renting with us is as simple as a click of a button.
Fast Leasing
We manage with an Owner's mindset. We work hard to quickly turn properties over and place quality tenants. Our average days on market is 10 days.
Quality Applicants
The best applicants rent our houses in Vegas & Henderson. By utilizing our proprietary application & screening process we have *never* evicted a Tenant screened by us.
Responsive
Less than 4 hours for Owners and less than 8 business hours for Tenants. We are available via phone, email, text, WeChat, Facebook and in-person.
High Resident Retention
We earn consistent lease renewals, and have fewer turnovers. Our rental experience is top notch and fits the lifestyle of today's busy tenant.
Tech Savvy
From a completely digital application process to online payments, online service requests, and appointment scheduling by text, renting with us is as simple as a click.
24/7 Emergency Support
Questions, issues, emergencies ...we're here to take care of Residents 24 hours a day, 7 days a week. We pride ourselves on fast maintenance responses.
We manage with an

Owner's Mindset.
Organized. Responsive. Detailed.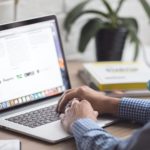 Owner's Mindset.
We work hard to quickly turn properties over and place quality tenants. Our average days on market is 10 days and we have never evicted a Tenant we screened and placed into a managed rental property.
Detailed Accounting.
We offer complete transparency with your account. We email easy to understand monthly statements, handle all accounting, disburse rent via direct deposit, and offer a 24/7 encrypted online portal for financial reports.
Guaranteed.
You do not pay anything until your property is rented. If you are not happy, give us a call & we will make it right. If you are not satisfied after our attempts to resolve your concerns, we will cancel the agreement with no repercussions.
5 Step Process of Hiring A Property Manager
Let Us Help You Rent Your Home.
We know your time should be spent enjoying life rather than self-managing an investment property on your own.
Step

#

1:

Discuss

your

goals

and

get

to

know

us
Step

#

2:

Property

Manager

Views

Interior
Step

#

3:

Rental

Analysis

&

Comparables
Step

#

4:

Sign

Management

Agreement

via

DocuSign
Step

#

5:

Onboarding

and

Marketing

your

rental

property
…it's easy to transfer management to us.
Considering a change in Las Vegas property managers? We've successfully helped many Owners smoothly transition from other management companies. We make the process easy and seamless for Owners and Tenants.