Who are the best property managers in Las Vegas and Henderson? Finding reviews of the best Las Vegas property management companies is tricky. 
The best reviews for property managers can be found on Yelp and Google and review websites like Expertise.com.
Rated Top 1% of Las Vegas Property Managers
Rice Real Estate's exceptional attention to detail has given us peace of mind we haven't had with other property management companies we've used in the past. We've used other companies that were highly-rated online who turned out to be disappointing. Heidi keeps her eye on everything. Her contractors and vendors have been excellent and reasonably priced -- Likely because she pays close attention to what's going on. The paperwork has been precise and seamless.
Our Green Valley single family rental homes are well-taken care of. The tenants are happy and pay on time. We're happy too. Heidi is proactive and precise. She doesn't miss anything. Rice Real Estate is a little selective about what properties they will take on, but if you can get them to manage your property, do it!
Rice Real Estate is the truth! I've been working with their management company on 2 of my homes for the last 5 years and they Do. Not. Miss. Anything. If you are looking for someone who will treat your property better than you do, contact Rice Real Estate. I would give more stars if I could...
I am a California Real Estate Broker and have run a medium size property management business of my own for 25 years. Heidi's management company is very thorough, professional, and responsive. Their financial reporting is timely each month, along with copies of all receipts & full accounting -- completely transparent.
Rice Real Estate is exceptional! From the moment I spoke with Heidi I knew they were the ones I would work with and I am so grateful I found them. The team is extremely knowledgeable about the rental market, has high standards for their managed properties and they take care of the details
We live on the East coast and the house needed a little work to get it ready to rent and Team Rice took care of everything from carpet to paint to landscaping using their awesome contractors at great prices. The leasing process was seamless and they made every part of the experience look easy.
As a Tenant of Rice Real Estate I can honestly tell you that they are one of the most professional and ethical property managers in Las Vegas I've ever had the opportunity to closely work with. Three words: Professionalism, Care and Concern for their Tenants. Highly recommend!
Rice Real Estate has managed our rentals in Las Vegas for many years. I can't say enough about how knowledgeable, proactive, and helpful Heidi has been. We always take their advice on what needs to be done on the rentals and have been happy with the results.
Rice Real Estate & Property Management has been managing my properties for the past few years. The service that I have received has been top-notch. Unlike other larger PM companies, all of my correspondences have been directly with the owner, Heidi, who has been extremely professional, responsive and fair. Whenever an issue arises, Team Rice immediately informs me of the situation and would suggest potential resolutions. Her team has done an excellent job keeping my tenants happy, and maintaining the properties.
I would give more stars if I could! Rice Real Estate is incredibly professional and competent, but most of all, a pleasure to work with. They managed our property as a rental and then handled the sale of the home for us (and a complicated transaction). Rice Real Estate knows their stuff, works so hard, and everyone is still smiling.
INVESTOR FROM CALIFORNIA:
I would recommend Rice Real Estate to anyone in need of professional residential property management services. Heidi and her team are very professional and having them manage my six investment properties has given me tremendous peace of mind.
Heidi strictly screens all applicants and has set criteria that she follows to ensure we only rent to high-quality tenants. If any problems arise during the tenancy, or with my property, Heidi has always taken care of the issues – informing me of each step along the way to resolution.
Her accounting is easy to understand and her owner draws are timely. Heidi is very attuned to the local real estate market and has provided me with information from time to time to keep me informed.
I am lucky to have found Heidi from Rice Real Estate and Property Management in Las Vegas as her and her team continue to exceed my expectations with their diligent and focused work.
INVESTOR FROM CALIFORNIA:
Heidi is WONDERFUL! I cannot say enough good things about how easy she made the process of buying an investment property in Las Vegas.
I am always hesitant about what I find on the internet but SHE WAY EXCEEDED my expectations! Being an out-of-town investor required that Heidi educate me on the local investment market, locate and schedule tours of about a dozen properties – all within one week.
I telephoned her on Tuesday. Saturday and Sunday we toured properties, made an offer on Sunday, and were in escrow on Tuesday.
She was so efficient that I decided to let her and her team perform the property management tasks. It's best 10 years since I first started working with Rice Real Estate and everything is running smoothly. We've had the same Tenant the past 10 years and stayed current with market rent. 
It really does not get any better than this.
We manage with an

Owner's Mindset
Organized. Responsive. Detailed.
What We Do As Your Property Management Company
Marketing & Leasing
We aim to reduce vacancy time while also getting fair market rent with detailed market research and strategic pricing
Screening of Applicants
Following fair housing laws we screen & background check for criminal, eviction, credit & rental history with our 21 point process
Inspections & Evaluations
Coordinate all safety inspections and evaluations along with detailed time-stamped and dated move-in and move-out photos
Handle Maintenance 24/7
Troubleshoot maintenance issues with tenants and assign work orders to licensed and insured vendors from our preferred list
Online Rent Collection & EFT Owner Deposits
Resident Center for online rent payments & Owner's funds deposited electronically into Owner's bank account via EFT
Financial Reports & 1099s
Monthly & yearly accounting and financial reporting with detailed statements and reports for tenants, owners & properties
Lease Enforcement & Legal Compliance
Lease enforcement, lease renewals and serve and send notices required by local, state (NRS 118-118A) and federal law
HOA Communication & Compliance
HOA communication includes resolving HOA violations with Tenant while keeping HOA & Owner updated in a timely manner
TENANT OF RICE REAL ESTATE : I work in Property Management for a living, and I'm very mindful of customer services skills. I'm constantly looking for ways to give excellent quality service to the people I meet every day.
I can honestly tell you that Rice Real Estate and Property Management Company, and in specific Heidi Rice, is one of the most professional and ethical property management companies I've ever had the opportunity to closely work with.
The quality detailed service started with the processing of my application in a very timely manner within 24 hours. The home I moved into was spotless, she made every effort to have the home presented in "the best possible light".
Heidi and her crew take extreme pride in the homes that she places on the market to lease, AND IT SHOWS! I was working between two states and had very little time to go into her office during my working hours, so I was able to sign and take care of all my lease paperwork on-line.
This was a tremendous value to me. After I moved in Heidi took immediate care to answer my questions in a timely manner. Lastly, the Resident Center team would follow up with any maintenance requests to ensure that they were completed in a satisfactory manner.
The professionalism, care and concern Heidi Rice and the Rice Real Estate team exhibits to their "Prospective Residents" is unparalleled in Quality Service, to any other property management company I've ever dealt with to lease a property!
It's been an awesome experience working with her company, and I continually feel in each of my interactions with them, that I'm in "Good Hands"! Denny Reed, Tenant
Repubtable.
Founded in 2010, Rice Real Estate is Las Vegas' premier investment focused property management company. Our team has crafted a culture designed around modern technology, full transparency, and reliable communication for both Owners and Tenants. Our policies & procedures allow us to nurture resident relations to keep long-term Tenants.
Reliable.
We use technology to increase efficiencies, reduce risk and drive profitability. We are experts in our field and selective when it comes to accepting new properties. Our company voice reflects the high standards we demand of ourselves and we deliver these high standards to investors by offering high-quality property management.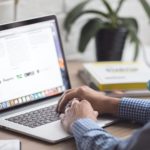 Responsive.
We work hard to quickly turn properties over and find quality tenants. Our average days on market is 7-10 days. By utilizing our detailed application & screening process we have *never* had to evict a Tenant screened by us. Our efficient vendor accounts payable strategy provides us priority scheduling and preferred pricing. We manage with an Owner's mindset.
1) How Are Property Management Applicants Screened?
Our strongest work must take place with the screening process. Securing great tenants is in everyone's best interest. Using our proprietary resident screening process (and proprietary scoring card) we analyze income, credit worthiness, debt to income ratio, rent payment history, cash reserves of monthly rent, employment history, background/eviction check and other factors that indicate the likelihood the tenant will perform according to his/her obligations under the lease.
Our resident screening data includes insight from our proprietary records along with an applicant's eviction records, address history, criminal records, identity fraud and credit data. The key to a comprehensive evaluation of risk is a thorough evaluation of the resident, property and portfolio.
Unlike rules or judgment-based tools or methodologies, our statistically validated scoring model and analytical tools give our team a forward-looking view of many key risk factors. Our goal is to always place residents who will pay on time and honor their lease obligations.
2) How Do Property Managers Market and Advertise Houses for Rent?
Rice Real Estate is serious about finding highly qualified tenants and does everything possible to capture the greatest applicant pool. From professional advertising photos to Zillow 3D tours to self-guided YouTube video tours we do everything possible to ensure the home is accurately advertised to prospective tenants searching online. Our rental properties appear on numerous websites like Zillow and Hotpads, Facebook, Linkedin, YouTube and we advertise to 14,000+ local agents.
Unlike most of the property management companies in Las Vegas we understand the importance of being available when the prospective tenant has the time. For this reason, we answer and respond to phone calls, text messages and emails every day of the week, including Saturdays and Sundays.
Rice Real Estate's average days on market for a "rent ready" vacant property averages 7-14 days.
3) What is a Rent Ready Property?
The property's condition is one of the most important aspects of marketing a vacant rental property. Properties that are not "Rent Ready" when they're placed on the rental market tend to be slower to rent and attract renters who are not only willing to settle for less than top quality, but who treat their rental properties with less care and concern than we want to achieve for our owners.
Furthermore, quality renters typically can't envision what the property will look like after we do this or that…telling the prospect we're going to be painting, or going to be replacing carpets is virtually useless.
The first impression of a vacant property is the lasting impression of that property.
That's why we urge our owners to take care of the basics: fresh paint, clean floor coverings, functional window blinds, and everything in good working order.
4) Do you Allow Pets in Rental Properties?
An Owner makes the final decision if pets are allowed in a rental property. However, keep in mind that 65 – 70% of tenants will have a pet of some type.
If you do not allow pets, you are immediately negatively impacting your market. We can certainly still rent your home but it might take a little longer so you could experience extended vacancy and therefore lost rent.
If you do allow a pet, a pet addendum will be signed and additional security deposit is required. Do not confuse a pet with a service animal.
We cannot discriminate against service animals, so we will absolutely rent to a tenant with a verifiable service animal. We cannot take any additional security deposit, nor can we decline any specific breeds that we might otherwise not allow in our properties.
5) Where is the Tenants Security Deposit Held?
5 Step Process of Hiring A Property Manager
Let Us Help You Rent Your Home.
We know your time should be spent enjoying life rather than self-managing a rental property.
Step

#

1:

Discuss

your

goals

and

meet

us
Step

#

2:

Interior

Viewing
Step

#

3:

Rental

Analysis

&

Comps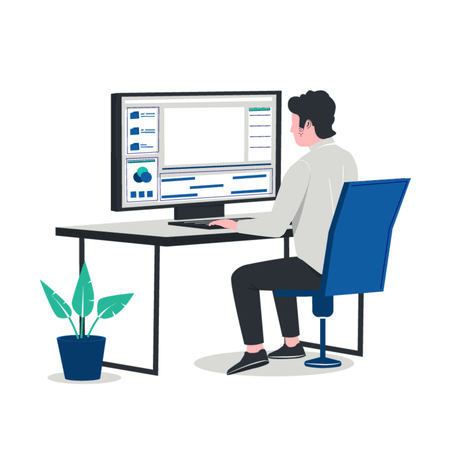 Step

#

4:

Management

Agreement

via

DocuSign
Step

#

5:

Onboarding

and

Marketing
Say

Hello

to

Rice

Real

Estate
100% rent collection during the pandemic & we have *never* evicted a Tenant screened by us.