Rice Real Estate has a track record of being the best property management company in Summerlin. Read Summerlin Property Management Reviews for Rice Real Estate.
Summerlin Property Management Review #1:
Heidi has been helping manage our property for over a year now.  From the very beginning, she's been so great to work with. she helped us find a good tenant almost immediately.  Heidi is always responsive and always ready to help with helpful tips and suggestions.  We feel really fortunate to be able to find someone we can trust to manage our property.  If you're in need of a property manager, we highly recommend Rice Real Estate & Property Management"
Jack S.
Current Owner
Summerlin Property Management Review #2:
Rice Real Estate was my choice for the purchase, management, and sale of my property.  Rice Real Estate always acted in a timely manner with the highest level of professionalism.  My entire ownership process was seamless and I would not hesitate to recommend Rice Real Estate to anyone."
Tim A.
Former Owner
Summerlin Property Management Review #3:
"Heidi is simply the best.  She is right on top of lease renewals, maintenance, property inspection and required repairs.  Being and out of town investor I really appreciate her level of service.  I know my tenant is being cared for and I know that my investment property is being cared for.  Yes I still say,  It really does not get any better than this"
John L.
Current Owner
Highly Rated Property Manager
Rated 5 of 5 stars on Google & Yelp!
Learn

why

people

trust

us

with

their

investment

properties...
Heidi is the truth! I've been working with her on 2 of my homes for the last 3 years and she Does. Not. Miss. Anything. If you are looking for someone who will treat your property better than you do, contact her. I would give more stars if I could...
I am a California Real Estate Broker and have run a medium size property management business of my own for 25 years. Heidi is a very thorough, professional, and responsive property manager. Her financial reporting is timely each month, along with copies of all receipts & full accounting -- completely transparent.
Heidi is exceptional! From the moment I met her I knew she was the one I would work with and I am so grateful I found her. She's extremely knowledgeable about the rental market, has high standards for the properties she manages and tenants, and takes care of the details
We live on the East coast and the house needed a little work to get it ready to rent and Heidi and her team took care of everything from carpet to paint to landscaping using her awesome contractors at great prices. The leasing process was seamless and she made every part of the experience look easy.
As a Tenant of Rice Real Estate I can honestly tell you that Heidi is one of the most professional and ethical property managers I've ever had the opportunity to closely work with. Three words: Professionalism, Care and Concern for her Tenants. Highly recommend!
Heidi has managed our rentals in Las Vegas for many years. I can't say enough about how knowledgeable, proactive, and helpful she has been. We always take her advice on what needs to be done on the rentals and have been happy with the results.
I've been doing business with Heidi since 2009; she's from Wisconsin, and it shows! Shady people are EVERYWHERE in Las Vegas, so finding someone with traditional Midwestern ways of doing business was definitely out of the ordinary.
I would give more stars if I could! Heidi is incredibly professional and competent, but most of all, a pleasure to work with. She managed our property as a rental and then handled the sale of the home for us (and a complicated transaction). She knows her stuff, works so hard, and everyone is still smiling.
5 Step Process of Hiring A Property Manager
Let Us Help You Rent Your Home.
We know your time should be spent enjoying life rather than self managing an investment property.
Step

#

1:

Discuss

your

goals

and

get

to

know

us
Step

#

2:

Property

Manager

Views

Interior
Step

#

3:

Review

Rental

Analysis

and

Comparables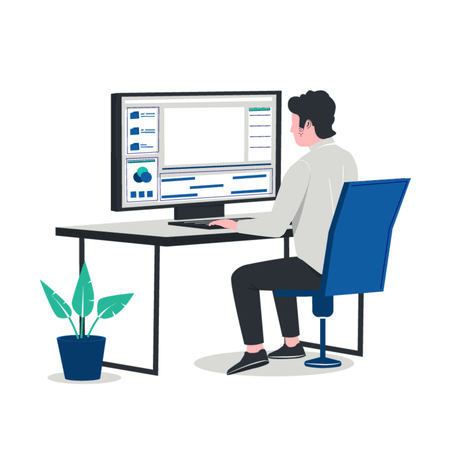 Step

#

4:

Sign

Management

Agreement

via

DocuSign
Step

#

5:

Onboarding

and

Marketing

your

Property