Las Vegas rental homes marketed with professional photography gain more exposure and rent faster. There are only a few seconds to grab a potential Renter's attention online. Professional photos rent Las Vegas homes faster – don't miss that window of opportunity.
Have you ever viewed an ad for a rental property and were immediately turned off because of the awful, quickly shot, low-quality pictures? The majority of rental advertising photos online were obviously taken with a cell phone, usually at weird angles, in poorly lit rooms, or of awkward things (toilet seat up, anyone?).
In addition, an online ad is usually the first time a prospective Tenant is introduced to a home, so it's logical to make a good impression.
Taking time and putting a little effort into the advertising pictures will help accomplish that goal. Professional photos rent Las Vegas homes faster.
Example of a professionally edited photo:
Do you notice the sky is blue with no clouds? 
Do you notice the driveway is completely clean?
Do you notice the grass is a vibrant green with solid color tones?
This professionally advertising photo should entice prospective renters to schedule an appointment to view the rental home and apply.
There are only a few seconds to grab a potential Renter's attention online. Don't miss that window of opportunity.
Can you guess which 2 advertising photos are professional???
"Rental homes marketed with professional photography gain more exposure and rent faster."
Professional Advertising Photo Tips:
Exterior area:
Replace any burned out light bulbs in fixtures and lamps.
Remove all vehicles from driveways
Move garbage cans out of sight.
Remove all the clutter such as cans, garden tools, pool toys, etc
Clean the driveways, sidewalks and patios
Prepare the lawn by trimming the grass, taking out died plants and watering the plants
If you have a pool, remove the pool sweep, pool cleaning equipment and any pool toys.
Interior area:
Replace all burned out light bulbs
Turn on all interior lights and keep them on during the shooting session
Turn ceiling fans and televisions off.
Remove all the exposed items such as cables, newspapers, kid toys, personal photos, religion symbols, etc
Dust and vacuum all the rooms
Don't leave any dirty dishes in the sink
Move all the trash cans
Clear off the counter-tops
Windows, glass doors and mirrors should be cleaned
Open the blinds, shades and curtains if there have good views of the neighborhood
Fresh flowers can be used to decorate some rooms and fresh fruits to stage the kitchen
Throw rugs and runners in entryways, kitchens, and bathrooms should be removed.
Twilight Advertising Photos
Twilight. It is the most beautiful time of day which helps the property stand out from the crowd. Showing renters the landscaping lighting with a pool or spa sets the mood and makes that house into their home.
As a residential property manager Rice Real Estate incorporates twilight photos into our marketing and advertising. It can definitly add an element of pizazz to a rental listing and help rent a house faster! This is especially true when a home has a gorgeous view of the Las Vegas Strip.
So we know professional photos rent homes faster. What about 3D tours?
To gain more exposure on Zillow consider using a 3D tour. It's a simple tool that can give your listings a powerful boost. Listings with a 3D Home tour got, on average, 37% more views than listings without. (Yes, really.)
Say

Hello

to

Rice

Real

Estate
100% rent collection during the pandemic & we have *never* evicted a Tenant screened by us.
Repubtable.
Founded in 2010, Rice Real Estate is Las Vegas' premier investment focused property management company. Our team has crafted a culture designed around full transparency, reliable communication, and technology for both Owners and Tenants. Our policies & procedures allow us to effectively optimize a property's profit while nurturing Tenant relations to keep long-term residents.
Reliable.
We are investment property specialists and use technology to increase efficiencies, reduce risk and drive profitability. We are experts in our field and selective when it comes to new partnerships in order to provide the highest level of attention to each client. Our company voice reflects the high standards we demand of ourselves and we deliver these high standards with high-quality property management.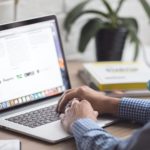 Responsive.
Our firm is responsive. We work hard to quickly turn properties over and find quality tenants. We understand each day a house is vacant equates to lost rental income. We always strive to increase owner profit while focusing on preserving the integrity of the investment. Our efficient vendor accounts payable strategy provides us priority scheduling and preferred pricing. We manage with an owner's mindset.