Update: February 14th, 2023: 
Luxury Rental demand has slowed in Las Vegas. The post pandemic environment has fewer people working remotely which has impacted demand for high-end rentals. We are experiencing a slow down and decreasing rent rates for luxury homes.
Pandemic Rush for Luxury Rentals
During the pandemic, and white collar work from home trends, many people were moving to Vegas. This was causing high-end rentals to be in short supply.
While the luxury rental market is slowing there is still a shortage of guard gate rentals in Las Vegas.
Here's a short list of some of the most popular Luxury Guard Gated High-End neighborhoods for higher end rentals — Red Rock Country Club, MacDonald Highlands,  The Estates at Green Valley Ranch, GrandThe Estates at Southern Highlands Legacy, offer a unique luxury lifestyle all of their own. 
Who do we rent these high-end unfurnished rentals to in Las Vegas? Some of our Tenants are Californians looking to become residents of Nevada while others are just waiting for their own guard gated house to be built. We have IT Executives, Retirees, Dentists, Divorcees, Raiders coaches and others renting our $5,000+ luxury rental homes.
Rice Real Estate is a boutique real estate firm specializing in the property management of high-end luxury unfurnished rental homes. Contact us by calling 702-551.9592 ext 1
The setting at Red Rock Country Club is upscale yet approachable and active for high-end rentals. Arnold Palmer's two signature courses, the private Mountain Course and the public Arroyo Course are set against the majesty of towering mountains, wonderfully up-lit at night. Production and custom homes range across the spectrum of Mediterranean styling. Red Rock County Club is known as one of Las Vegas' most sought after luxury communities and is near miles of tree-lined greenbelts, mountain views, exclusive golf courses and resort-like landscapes.
Resort style living situated within the exclusive 24-hour guard-gate community of MacDonald Highlands. Developed around a dramatically rising ridge line that is the Sleeping Dragon, Macdonald Highlands is home to champion golf course Dragon Ridge Country Club. Lined with specimen palm trees and granite pavers, the entrance to Macdonald Highlands is impressive. Within its exclusive guarded gates, high-end rentals range from modern to European. Residents have access to the private Dragon Ridge Country Club.
The Estates at Southern Highlands
Were you to suddenly appear in Southern Highlands, you'd never know that you are in the desert southwest. Pines and deciduous trees shroud the lushest green golf course in Las Vegas. Haciendas, villas and custom estates punctuate the landscape with rich European flair. Three courteous guarded gates welcome you in to a community of quiet exclusivity. This is a community of casual sophistication set against the backdrop of old world authenticity, amazing golf and verdant scenery. The Estates at Southern Highlands is the crown jewel of high-end rentals.
The Estates at Green Valley Ranch
The Estates at Green Valley are a collection of Guard Gated Custom Homes in the very popular Green Valley Ranch Masterplan. The convenience of easy freeway access just minutes away at Green Valley Parkway and I-215, and of the myriad of shopping and dining options at The District, and the Green Valley Ranch Resort & Casino, result in a lifestyle that is highly sought after. The perfect blend of urban suburban living, Green Valley Ranch is one of Henderson's most walkable communities. There is even a Lifetime Fitness and the Henderson Multi Gen Center and The Green Valley Amphitheater all within walking distance.
Grand Legacy is a much sought after luxury community in Henderson, Nevada. With lots up to a third of an acre in size this is the perfect place for high-end rentals. There are several sub-communities including The Estates, Inverness, Legacy Highlands and the Gallery at Grand Legacy. The Estates features custom homes, many of which are behind a second gate.  Tucked away in the beautiful Green Valley Henderson area, The Legacy Golf Club is an 18-hole, desert jewel highlighted by manicured playing conditions, multi-tiered fairways and large undulating greens. The Legacy Golf Club features contouring and sloping fairways reminiscent of the classic Scottish links, played when the game began. Yet the blend of natural desert terrain is a reminder that you are on one of the finest courses in Southern Nevada.
Say

Hello

to

Rice

Real

Estate
100% rent collection during the pandemic & we have *never* evicted a Tenant screened by us.
Repubtable.
Founded in 2010, Rice Real Estate is Las Vegas' premier investment focused property management company. Our team has crafted a culture designed around full transparency, reliable communication, and technology for both Owners and Tenants. Our policies & procedures allow us to effectively optimize a property's profit while nurturing Tenant relations to keep long-term residents.
Reliable.
We are investment property specialists and use technology to increase efficiencies, reduce risk and drive profitability. We are experts in our field and selective when it comes to new partnerships in order to provide the highest level of attention to each client. Our company voice reflects the high standards we demand of ourselves and we deliver these high standards with high-quality property management.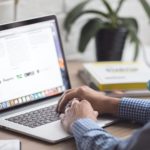 Responsive.
Our firm is responsive. We work hard to quickly turn properties over and find quality tenants. We understand each day a house is vacant equates to lost rental income. We always strive to increase owner profit while focusing on preserving the integrity of the investment. Our efficient vendor accounts payable strategy provides us priority scheduling and preferred pricing. We manage with an owner's mindset.
Heidi & Mark Rice are always available for a conversation.