Green Valley Ranch
Investment Properties
Green Valley Ranch is one of the best places to buy investment properties. This rapidly growing suburb of Henderson is one of the hottest real estate markets.
Rice Real Estate's investment sales division can assist in purchasing the right Green Valley Ranch Investment properties. Our property management division can help professionally manage for the long-term success of your investment. We have the knowledge and expertise to get you the best returns out of your investment property.
Here is an example of Green Valley Ranch Investment property. The house would rent for $2,500 and similar homes could be purchased for around $500,000. This particular house is a an upgraded 4 bedroom home with granite counters in kitchen, stainless steel appliances, custom tan interior paint with all appliances included. Rice Real Estate can help you pick the best investment homes in the area. In addition, we offer affordable and reliable property management services.
Ready to buy a Green Valley Ranch investment property?
Investing in real estate has many great advantages that other types of investments just don't provide. As the Las Vegas housing market continues to be active, real estate investors reap the benefits of increased equity and positive cash flow.  As a property manager we regularly help real estate investors find the best investment properties and then follow-up with full service management of the rental. We have a proven track record of sourcing good investment deals and placing quality tenants. 
Curious if you really need to hire a property management company? Once you have invested in a residential rental property, the responsibility of maintaining and running the property can become overwhelming. For many Owners, the logical solution is to hire a residential property manager to oversee their rental property. Discover the top 10 reasons for hiring a property manager.
To help avoid common mistakes when investing here are some considerations to keep in mind:
Examine the Investment Property Metrics:
Before you invest, you need to assess the property's ability to generate income. Explore all the factors that can either encourage or inhibit your opportunities for wealth. Some variables to consider are demographics, rates of vacancy, historical growth trends, how fast the population grows, what types of jobs renters hold, and the type of renters in the area.
If many of your renters work for the same employer, or in the same industry and downsizing is happening, it could ultimately impact your tenant's ability to make their monthly commitment to you.
Once you know the facts, it's easier to determine if the investment property meets your investment goals. Ask yourself what type of demographic you would ideally like to rent to – young professionals, families, or retirees – then purchase rental properties in the areas that these types of tenants would choose. 
Research Market Rent & Understand Property Expenses:
Ultimately, when you buy a Green Valley Ranch investment property, you want to earn an income from it. So, put some thought into it before you decide on a rental price. Perform a realistic assessment to see if you can earn a profit. You can do this by calculating the return on investment (ROI). There are many different ways to calculate ROI but here is an example of the items to consider: Green Valley Ranch Investment Property example: Estimated market value $475k
Market rent – $2200/mo
Taxes – $165/mo
Insurance – $60/mo (estimate)
HOA – $63/mo
Mgmt – $178/mo
Thoroughly Inspect the Property
It is critical that you thoroughly inspect the property that you are considering. This is something that many first-time investors fail to do, which can result in costly and seemingly never-ending repairs.
To ensure that your home is inspected thoroughly, hire a licensed home inspector. A competent home inspector can evaluate the property and find any potential red flags. Some of the things to make sure you get a report on are the roof, plumbing, drainage, insulation, electrical systems, age of smoke alarms.
While it is possible to do this yourself, it probably isn't a good idea. A professional opinion ensures that the property is safe, up to code, and in habitable condition. It may cost a few hundred dollars up front but it will help you better understand turnover needed.
Examine Your Cash Flow Carefully
When you decide to buy a Green Valley Ranch investment property, you need to carefully examine any issues or costs that could impact your cash flow. Some factors to consider are ongoing maintenance and repairs, renovation costs, mortgage costs and management expenses. Examine these costs and make sure that the income you make from rent can cover these and still leave room for profit.
Say Hello to Rice Real Estate
100% rent collection during the pandemic & we have *never* evicted a Tenant screened by us.
Repubtable.
Founded in 2010, Rice Real Estate is Las Vegas' premier investment focused property management company. Our team has crafted a culture designed around full transparency, reliable communication, and technology for both Owners and Tenants. Our policies & procedures allow us to effectively optimize a property's profit while nurturing Tenant relations to keep long-term residents.
Reliable.
We are investment property specialists and use technology to increase efficiencies, reduce risk and drive profitability. We are experts in our field and selective when it comes to new partnerships in order to provide the highest level of attention to each client. Our company voice reflects the high standards we demand of ourselves and we deliver these high standards with high-quality property management.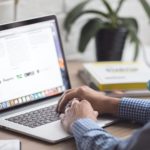 Responsive.
Our firm is responsive. We work hard to quickly turn properties over and find quality tenants. We understand each day a house is vacant equates to lost rental income. We always strive to increase owner profit while focusing on preserving the integrity of the investment. Our efficient vendor accounts payable strategy provides us priority scheduling and preferred pricing. We manage with an owner's mindset.