The internet is full of information. When your trying to comb through all the google results, yelp reviews and online forums it might seem overwhelming to find a good Las Vegas property manager. It must be your lucky day….
Jackpot! You just googled the best Las Vegas property manager & property management company. Take some time to look around our website to learn more about our services, pricing and service zip codes.
Curious to quickly learn more about our property management services? Read our General FAQ below:
Our Owner FAQ section was designed to help navigate some of the questions that come up in property management.
The monthly management fee is 8%. 
Our full service property management includes: showing of property, tenant screening, executing leases, lease renewals, collecting rents, scheduling of interior/exterior property inspections, distribution of rents (including payments to vendors of any maintenance costs), coordinating move-in/move-out processes, facilitating tenant communication and owner communication, monthly financial statements, etc. View our service areas and pricing here.
We manage detached single family residences throughout Las Vegas and Henderson. The average rent rate for the houses we manage is between $1,695/mo and $7,000/mo. Our primary service zip codes are: 89012, 89044, 89074, 89052, 89123, 89128, 89135, 89138, 89141 & 89144 but we will consider other zip codes on a case by case basis.
We work best with investment focused property Owners as we are investors ourselves. 
We actually care! Every day we strive to be the best property manager in Vegas and we have a proven track record of being the best. We started Rice Real Estate in 2010 with one goal: to provide reliable and consistent, top-quality personalized management services.
With the ever changing landlord tenant laws it is wise to hire a professional property manager. Nevada Revised Statue (NRS) 118A.260 states that a landlord shall disclose to a tenant in writing at or before the commencement of the tenancy "a telephone number at which a responsible person who resides in the county or within 60 miles of where the premises are located may be called in case of emergency. While some owners may have a designated contact who can handle this responsibility, others may not. A property manager can certainly meet that requirement under Nevada law.
Yes, you need to make sure you have a landlord property insurance policy which includes a minimum of $500,000 of liability coverage. If you property has a pool a minimum of $1,000,000 liability coverage is needed.
We use Buildium. Buildium offers the industry's best property management software solution and continues to make investments in the product and customer experience. It was founded in 2004 and headquartered in Boston, Massachusetts 
Get in touch with the lead property manager Heidi to ask a question.
Rice Real Estate is a full service Vegas Property Management company offering worry-free rental property management. Rice Real Estate is committed to connecting responsible property owners with quality residents to ensure a stress-free experience. Rice Real Estate specializes in mid to high-end residential property management of unfurnished homes in Las Vegas and Henderson. We are a full-service, locally owned and operated Las Vegas Property management company.
Rice Real Estate is selective when it comes to new Property Manager partnerships, adding only a few properties each year in order to provide the highest level of attention to each one. Our team is fully committed to safeguarding our client's property and bottom line at all times. To confirm we will manage your property call 702-551.9592 ext 1 or email us.
Our

main

objective

is

to

find

the

highest

quality

Tenants,

Properties

&

Owners

and

pair

them

together.
5 Step Process of Hiring A Property Manager
Let Us Help You Rent Your Home.
Your time should be spent enjoying life rather than self managing an investment property from another state.
Step

#

1:

Discuss

your

goals

and

get

to

know

us
Step

#

2:

Property

Manager

Views

Interior
Step

#

3:

Review

Rental

Analysis

and

Comparables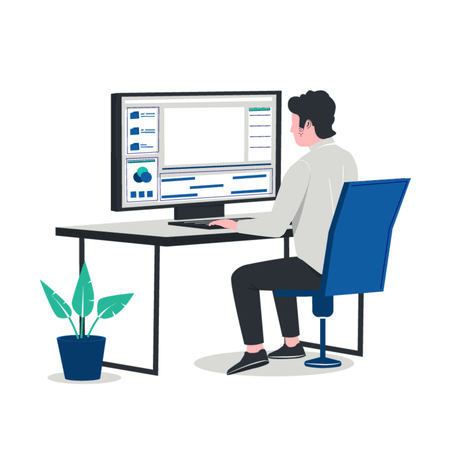 Step

#

4:

Sign

Management

Agreement

via

DocuSign
Step

#

5:

Onboarding

and

Marketing

your

Property
We manage with an

Owner's Mindset.
Organized. Responsive. Detailed.™