Managing rental property in Las Vegas means staying on top of changing real estate laws. With the active real estate market and pandemic many Owners have been asking their Las Vegas Property Manager these questions:
1. What happens to a residential lease agreement when the property is sold during the lease term? Does it terminate or carry-over?
It depends! What does the lease say? Typically, a valid lease will transfer with the sale of the property "running with the land" and continue to apply to the successor owner unless stated otherwise. If the lease says that upon transfer, the lease terminates, then the current owner would follow the terms in the lease to properly effectuate that term.
2.  Can I mandate that all tenants be vaccinated?
Do you really want to open up this Pandora's pithos? There are so many legal landmines to consider with this policy, from: proving the validity of a person's word or vaccine card presented when there's no central repository to cross-check, implications of HIPAA protections, ADA disability and religious discrimination claims, and the list goes on… It is a legitimate concern to protect property managers, maintenance workers, and other tenants but a policy that encourages rather than mandates vaccines is the best practice, together with other safety measures which we should all be familiar with by now, such as wearing proper masks in public common areas, keeping common areas ventilated, and encouraging six (6) feet of separation. For maintenance workers, wearing masks and other PPE before entering indoor areas of units, rescheduling nonemergency maintenance if the tenant reports confirmed COVID-19 or symptoms, and other established safety protocols identified by OSHA, the CDC, Nevada Health Response, and your local Association.
* OSHA Home (nv.gov)
* Guidance for COVID-19 | CDC
* Coronavirus (COVID-19) in Nevada – Nevada Health Response (nv.gov)
3.  Can I ask about a tenant's criminal background?
Yes, but with great caution! It's important that housing providers have policies and practices used to make housing decisions that are tailored to serve a substantial, legitimate, and nondiscriminatory interest, such as resident safety or the protection of property. The National Association of REALTORS® has created a nifty Do's and Don'ts Table which should be reviewed beforehand:
Fair Housing Act: Criminal History-Based Practices and Policies (nar.realtor)
Each party has obligations to the other that should be fulfilled and this relationship is accomplished with a contract. That contract may be written in the form of a lease or implied under State law. The Landlord should provide a housing unit that is safe, secure, and up to building code and should also respect the privacy and quiet enjoyment of the unit by the tenant.
Paying the rent on time and maintaining the premises in a sanitary and safe condition are some of the tenant's responsibilities. They may not create a public nuisance or engage in disruptive or illegal behaviors. If there are specific clauses in the written lease, the tenant should abide by them unless those clauses are in conflict with local, State, or Federal law. Disputes between Landlords and Tenants should be resolved by prescribed legal means, not through unilateral actions. Any changes in the relationship between Landlord and Tenant should be in writing and comply with the law.
For application purposes, housing providers can:
Verify income, employment, and rental
Obtain a credit
Set reasonable income and tenant screening
Set policies as to whether or not co-signers are
Require a completed signed rental application from each
Ask the names of all prospective
Select the best qualified
Reject applicants with bad or no credit
Application Fees and Credit Checks
Housing providers should charge a maximum of $35 per applicant for the credit check and/or application, and should not charge more than the actual expenses in obtaining the information. An applicant is entitled to a copy of his or her credit report from the property owner upon request.
Standards of Occupancy
Courts have frequently rejected rules which limit occupancy to less than "two persons per bedroom plus one" on the ground that they violate federal fair housing laws prohibiting housing discrimination against families with children.
Housing providers can set reasonable rules about the number of persons who can occupy a house or apartment. What is "reasonable" depends on many factors, including the size of the dwelling, number of bedrooms, and the ages of the occupants. The general guideline is two people per bedroom plus one. This means that a three-bedroom apartment could house up to seven people.
Verbal Rental Agreements
Verbal rental agreements are usually legal and binding. However, they are only legally valid for up to one year. They can be problematic if any dispute arises between a housing provider and tenant regarding any aspect of the agreement because of the difficulty of proof when nothing is in writing.
Leases and Rental Agreements
Rental agreements that are for a fixed set amount of time, such as 6 or 12 months are referred to as leases. It can guarantee the tenants the right to occupy the dwelling unit for the set period of time at the agreed upon price and the agreed upon terms and conditions. A property owner would need to provide a reason, such as failure to pay rent or lease violations, for any eviction from the unit prior to the lease termination. After the lease has ended, the tenant may sign another lease; or, if the property owner accepts monthly rent after the lease expires, the tenancy can continue as a month-to-month rental agreement.
Month to Month Rental Agreements
When considering a month-to-month rental agreement realize it is usually binding for only a month at a time. It means that either the property owner or the tenant can give a 30-day-notice to vacate the unit at any time without cause. Also, it means a property owner can give a 30-day-notice for increase of rent and/or changes to the rental agreement terms and conditions.
Beginning January 2007, a landlord should give the tenant a 60 day notice to terminate tenancy if the tenant has resided longer than 1 year (365 days) in the unit. The lease itself may dictate otherwise so long as it is agreed upon by all parties.
"Any terms in a lease or rental agreement that violate local, state, or federal law may be void and unenforceable!"
If a lease or month-to-month rental agreement is negotiated primarily in Spanish, then the landlord should give the tenant a written Spanish translation of the lease or rental agreement before it is signed.
INVENTORY CHECKLIST
It is best that the landlord and tenant inspect the rental unit and fill out an inventory checklist before a tenant moves in, but it can be done two or three days later, if necessary. The landlord and tenant should walk through the rental unit together and note the condition of the items included in the checklist in the "Condition on Arrival" section. The Tenant and Landlord should both sign and date the form, and both should keep a copy. Carefully completing the form at the beginning of the tenancy will help avoid disagreements about the condition of the unit and the amount of the security deposit due the tenant when the tenant moves out. If either the landlord or property manager is not available for a walk through, the tenant should do this on their own within the first few days of the tenancy, clearly writing down any problems, then mailing a dated and signed copy of the inventory checklist to the landlord. This will give the landlord notice of any potential problems, and an opportunity for him to discuss or remedy the problem promptly.
SECURITY DEPOSITS
There are different names given to security deposits and housing providers can require them. Tenants may be asked for a pet deposit, a waterbed deposit, or last month's rent.
SECURITY DEPOSIT AMOUNTS
How much can be charged for a security deposit may be dictated by law. The total security deposit can usually be no more than two times the monthly rent for an unfurnished apartment. For a furnished unit the deposit can usually be no more than three times the monthly rent. An additional security deposit equaling one half month's rent can be charged for water furniture.
An effective policy relative to security deposits.
The landlord should notify the tenant in writing up to two weeks prior to move­ out of their right to request an inspection with the landlord and the tenant's right to be present at the inspection, allowing the opportunity for the tenant to make minor repairs in order to get the full security deposit returned.
tenant requests the inspection, the parties shall attempt to schedule the inspection at a mutually acceptable date and time, and the landlord should give the tenant at least 48 hours prior written notice of the date and time of the inspection. (This inspection is in addition to any final inspection the landlord may make after the tenant has vacated the premises.)
The penalty for a landlord's improper withholding of a security deposit can be increased to double the amount of the security deposit!
RETURNING THE SECURITY DEPOSIT
In a shared rental with two or more co-tenants under the same rental agreement or lease and one tenant moves out early, the housing provider may not be required to return or account for any of the deposit until all of the tenants have moved out. A housing provider might voluntarily work out an agreement to return one tenant's share of the security deposit, but if not, that tenant should try to work things out between the remaining tenants or any new tenant, if there is one.
A housing provider should within 21 days, up to two weeks prior to move-out, to return the security deposit along with an itemized accounting of any money withheld. Though state law may permit for a longer duration for which a housing provider can withhold deposits, it is suggested to return within the common law period. A housing provider may be able to legally withhold money from the security deposit for damage done to the unit, for unpaid rent and for cleaning. However, a housing provider might not be able to withhold money for normal wear and tear or ordinary cleaning to the unit.
There is no such thing as a non-refundable deposit. Clauses in rental agreements deeming that a deposit is non-refundable may not be valid.
WHAT TO DO IF THE SECURITY DEPOSIT IS NOT RETURNED
A tenant who does not receive the security deposit back within the time allotted by law:
Take legal action and sue for the security deposit in small claims court. The penalty for a landlord's improper withholding of a security deposit is increased to double the amount of the security deposit!
Write a letter to the housing provider requesting the deposit back within a reasonable amount of time.
The tenant may contest the amount and request a refund, if the tenant believes money was improperly withheld. The tenant may also file a lawsuit in small claims court to recover the amount, court fees and penalty.
TENANTS' RIGHT TO PRIVACY /LANDLORD'S RIGHT TO ENTER
The Nevada Code states that except in case of emergency or abandonment, the housing provider should give a 24 hour written notice before entering. Tenants have a basic right to privacy.
If the housing provider seriously ignores a tenant's right to privacy, the tenant should write a letter to the housing provider and keep a copy of the letter. If, despite this letter, the tenant's privacy continues to be invaded, the tenant may have the basis for a lawsuit. Tenants should document these incidences and either talk to a lawyer, seek a Civil Harassment Restraining Order, or attempt to recover damages through the Small Claims Court.
RENT INCREASES
There is usually no rent control in any jurisdiction except in many mobile home park locations. A property owner therefore can usually increase rent as much and as often as desired as long as proper written notice is given.
Tenants with a written lease usually cannot have their rent increased until the end of the lease unless otherwise stated in the lease or unless both parties agree to the increase in writing.
For tenants who are on a month-to-month rental agreement, a property owner should give a 30-day written notice for rent increases. As of January 1st, 2001, a property owner should give a 60-day written notice of increase of rent for any increase in excess of 10% of the monthly rent. This also applies if combined rent increases during a 12-month period exceed 10%.
It is usually illegal for a landlord to increase the rent or to reduce services to retaliate against the tenant for complaining about conditions on the premises. Rent increases which discriminate against certain tenants (such as tenants with children) may also be illegal.
Say

Hello

to

Rice

Real

Estate
100% rent collection during the pandemic & we have *never* evicted a Tenant screened by us.
Repubtable.
Founded in 2010, Rice Real Estate is Las Vegas' premier investment focused property management company. Our team has crafted a culture designed around modern technology, full transparency, and reliable communication for both Owners and Tenants. Our policies & procedures allow us to nurture resident relations to keep long-term Tenants.
Reliable.
We use technology to increase efficiencies, reduce risk and drive profitability. We are experts in our field and selective when it comes to accepting new properties. Our company voice reflects the high standards we demand of ourselves and we deliver these high standards to investors by offering high-quality property management.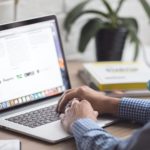 Responsive.
We work hard to quickly turn properties over and find quality tenants. Our average days on market is 7-10 days. By utilizing our detailed application & screening process we have *never* had to evict a Tenant screened by us. Our efficient vendor accounts payable strategy provides us priority scheduling and preferred pricing. We manage with an Owner's mindset.