Managing rental property in Las Vegas means staying on top of changing real estate laws. With the active real estate market and pandemic many Owners have been asking their Las Vegas Property Manager these questions:
1. What happens to a residential lease agreement when the property is sold during the lease term? Does it terminate or carry-over?
It depends! What does the lease say? Typically, a valid lease will transfer with the sale of the property "running with the land" and continue to apply to the successor owner unless stated otherwise. If the lease says that upon transfer, the lease terminates, then the current owner would follow the terms in the lease to properly effectuate that term.
2.  Can I mandate that all tenants be vaccinated?
Do you really want to open up this Pandora's pithos? There are so many legal landmines to consider with this policy, from: proving the validity of a person's word or vaccine card presented when there's no central repository to cross-check, implications of HIPAA protections, ADA disability and religious discrimination claims, and the list goes on… It is a legitimate concern to protect property managers, maintenance workers, and other tenants but a policy that encourages rather than mandates vaccines is the best practice, together with other safety measures which we should all be familiar with by now, such as wearing proper masks in public common areas, keeping common areas ventilated, and encouraging six (6) feet of separation. For maintenance workers, wearing masks and other PPE before entering indoor areas of units, rescheduling nonemergency maintenance if the tenant reports confirmed COVID-19 or symptoms, and other established safety protocols identified by OSHA, the CDC, Nevada Health Response, and your local Association.
* OSHA Home (nv.gov)
* Guidance for COVID-19 | CDC
* Coronavirus (COVID-19) in Nevada – Nevada Health Response (nv.gov)
3.  Can I ask about a tenant's criminal background?
Yes, but with great caution! It's important that housing providers have policies and practices used to make housing decisions that are tailored to serve a substantial, legitimate, and nondiscriminatory interest, such as resident safety or the protection of property. The National Association of REALTORS® has created a nifty Do's and Don'ts Table which should be reviewed beforehand:
Fair Housing Act: Criminal History-Based Practices and Policies (nar.realtor)
Legal Minute: Landlord Entry Rights
Say Hello to Rice Real Estate
100% rent collection during the pandemic & we have *never* evicted a Tenant screened by us.
Repubtable.
Founded in 2010, Rice Real Estate is Las Vegas' premier investment focused property management company. Our team has crafted a culture designed around full transparency, reliable communication, and technology for both Owners and Tenants. Our policies & procedures allow us to effectively optimize a property's profit while nurturing Tenant relations to keep long-term residents.
Reliable.
We are investment property specialists and use technology to increase efficiencies, reduce risk and drive profitability. We are experts in our field and selective when it comes to new partnerships in order to provide the highest level of attention to each client. Our company voice reflects the high standards we demand of ourselves and we deliver these high standards with high-quality property management.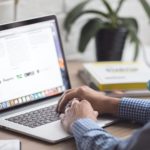 Responsive.
Our firm is responsive. We work hard to quickly turn properties over and find quality tenants. We understand each day a house is vacant equates to lost rental income. We always strive to increase owner profit while focusing on preserving the integrity of the investment. Our efficient vendor accounts payable strategy provides us priority scheduling and preferred pricing. We manage with an owner's mindset.